What we offer »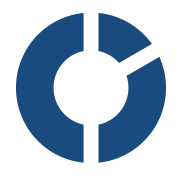 Real estate
A real estate portfolio that we developed over decades in commercial sectors, i.e. shopping and logistics centres, housing, student housing, biogas and agriculture are our reliable references.
Consumer Internet
Rapidly growing e-commerce start-ups present impressive opportunities for investment models. In the past seven years, we have invested in the textile, food, home and living and nutritional supplement industries.
Technology and FinTech
Our years of expertise for efficient IT solutions in the B2B sector include intelligent business technology concepts, full-service IT companies and warehouse management software products across various industries.
One of our focus areas is the newly emerging market for financial technology (FinTech) products. We have made various investments in this field as well as in the B2C and B2B sectors.
Education and social responsibility
In addition to the profit orientation of educational centres, we are also strongly committed to social projects. This primarily involves financial and moral support for institutions whose values lie in the integration of people with disabilities as well as youth welfare institutions.
Services
As a family office, we also make investments in the service industry upon request.